Jose Aurelio Salamanca did run a blog named « Synth Caresses » which is now discontinued. In 2014, for the release of the double album « Many Sides of Music » I had an interview with him. Here it is, lost from oblivion :).
1. At first all your albums were for free. Now some of your albums can be downloaded for free while others must be purchased. What made you decide this?
The quite absolute lack of any kind of feedback from the people who downloaded the albums, especially as comments on the web site, drove me to this change. My purpose is not making money with this music, but having at least a slight idea about the way people receive it is very important, I guess for everyone. I finally chose to do the same thing than most of other artists do – asking money to own a copy of my work. But free listening is still possible on the web site Jazzcomputer.org on Bandcamp.
2. Tell us about the udu, this instrument of African origins. What's so special about it for you?
This instrument is widely used in ambient music, by Steve Roach or Robert Rich for example. It has an incredible deepness and variety of sounds which creates an ambience of its own, much more than congas or other more commonly used percussion instruments. Maybe the listener will more easily feel transported elsewhere with the Udu, at least that's what I felt when I discovered it !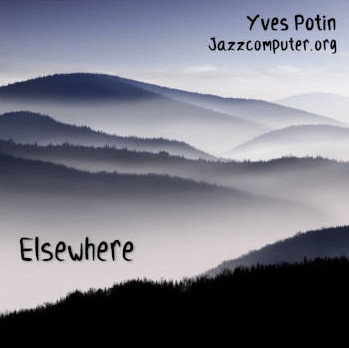 3. The artwork for most of your albums are works by painter Inga Nielsen and photographer Tom Pullen (not sure about the latter, please confirm). They seem to provide a kind of dreamy atmosphere that suits the music quite well. Will you continue to use paintings/photos by those artists?
I've used Inga's paintings for three album covers (« Out of the city », « Life Unfolding » and « Ambient Jazz ») and if I still really like her work, it's really a pity that she seems to have stopped releasing her creations (There's still a gallery on Deviant Art). For Tony Pullen photographs, it was nice using his work for the « Places » album but I'm not sure he's interested in going further into such a collaboration. I hope people enjoyed the portfolio that comes with the album (Check out Tony's photographs : ). I'm sure I'll encounter another artist for the album to come, which should focus on various shapes of water – the rain, the ocean, rivers, marshes, waterfalls…
4. Your latest album "Many Sides to Music" is a double album compilation. Did you choose the selection of tracks? Are these personal favourites?
« Many sides of music » is not a compilation ! 🙂 Even if two tracks come from the first album (« No Joe » and « Terrace of Clouds »), both are quite complete new versions, no other track has been previously released (such a compilation is available on the web site, check out « Best of Jazzcomputer.org »). But it's true that all the tracks of the two albums do not correspond to any kind of concept, like « Out of the city » or « Life – Unfolding ». I just wanted to write and perform enough tracks to give an idea of the various forms electronic music can take on for me, would it be a jazzy, a more ambient feeling or both. Uh… OK, maybe is it a concept after all 🙂
5. What are the biggest differences between "The Ambient Way" and "The Jazzy Way"
As a music of fusion, maybe some of my work is harder to listen to if you're more interested in jazz ambiences or instead atmospheric, soundscape based music. So I chose to release one set of tracks with many jazzy improvisations on the guitar or synth-guitar, strong rhythms and melodies as « The Jazzy Way » and another set much more calm, with longer and maybe more repetitive atmospheres for the listener to have a floating moment without the obvious presence of a rhythm, a melody or even a clear song structure. This second set is « The Ambient Way », but maybe would I have reached my goal if the listener perceives that beyond these distinctions, this music is one through its many faces, like the kaleidoscope-like cover art.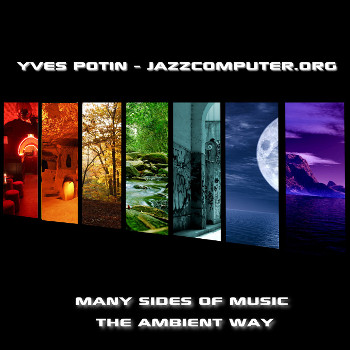 Many thanks in advance.
Thanks you for your interest in my music :).